Initially, it was our depth of experience and expertise in construction that led to many existing clients choosing us for their PFP requirements. Conversely, we often get PFP customers now requesting construction work.
Even though we have pivoted the business by moving away from bricks and mortar construction to focus mainly on PFP services, we still provide specific services that complement our PFP offering. Most of our construction work these days is in the fields of joinery, dry lining and fitouts as opposed to masonry and light civil engineering works.
It is a great relief for clients when they realise that we can take care of all their PFP and construction needs and deliver a turnkey solution without the hassle, cost and time taken to secure an external contractor.
For example, we recently carried out the refurbishment of a care home and the work included replacing every fire door and reinstating all the fire compartmentation work but we also replaced the ceilings, the floors, plastered all walls and decorated the completed works.
More than just a PFP specialist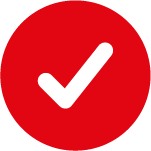 More than just a PFP specialist
We have also just been awarded the contract to carry out PFP work on a block of 46 residential apartments. One of our teams has already spoken with the residents to explain what the work will involve. As you can imagine there was a feeling of apprehension from the residents about the intrusive nature of the work in their private homes. Especially when they were told that parts of the ceilings had to be cut away and walls knocked down.
But they felt relieved and reassured when it was explained that the work would be reinstated within two days and decorated to look how it was before the work began. No inconvenience or uncertainty of having to wait for another contractor to finish the work. Most PFP companies wouldn't be able to reinstall the work but as a construction company we can.
GET IN TOUCH
WE ARE PROUD TO HAVE CLIENTS WHO HAVE WORKED WITH US FOR MORE THAN 20 YEARS
WE ARE PROUD TO HAVE CLIENTS WHO HAVE WORKED WITH US FOR MORE THAN 20 YEARS
RISK ASSESSMENTS & INSPECTIONS
We can offer Fire Risk Assessments Type 1,2,3 & 4 on the passive fire protection elements of a building. Our construction capability is particularly beneficial for types 2 and 4 as these are intrusive inspections where we will cut into ceilings and walls and make good afterwards, negating the need to have another contractor for the builders works element.
We are also able to carry out inspections of works that have been carried out by others to advise on the compliance and quality of the works, this is often requested prior to an organisation paying an invoice for passive fire protection works and wanting assurances that the works are compliant.
CONTACT US